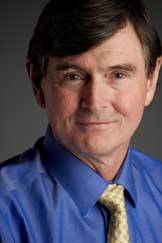 David Mefford is one of the nicest people you will ever meet. He not only a great teacher, but an entertaining speaker. 
In his professional career, David has worked in flood and fire restoration, construction, education, theater, and film. 
David has been an actor, director, producer and technician for both theatre and film. His theatrical activities range from producing, acting and directing community theater, to teaching students at Beverly Hills High School and Westlake School for Girls how to act and construct sets for plays; to building sets for major motion pictures for CBS Television and A&M Films.
During his career in the entertainment industry, David worked with The Lettermen, Maureen McGovern, Tony Orlando, Richard Dreyfus, Milton Berle, Ed Ames, Jon Voight, Cathy Bates, Mickey Rourke, William Devane, Donna Mills and Pia Zadora, to name a few.   Many of his students now work professionally in the entertainment industry as actors and technicians, including; Tory Spelling, Kelli Williams, Jamie Lunar, Rain Pryor, Ariel Bennaroch and Chela Fiorini. 
David not only repaired over 2500 homes affected by floods or fires since 1999, but in 2008, he started his own restoration company. It was so successful, his partner bought out his portion of the business in 2010. This enabled David to pursue his dream of providing consultation and educational courses to help people achieve their potential and find satisfaction in life.
His unique approach actually creates positive behavior changes in his students. His ideas are applicable to any person, place, or thing wanting to be better.
David has been married to Laurine Jackson since 1981. Together they have 7 children and 27 grandchildren. 
Please welcome, David Mefford - one of the nicest people you will ever know.